Hiking off the trail or path on a Canadian Hiking Vacation forces you to tune into your senses and connect with the environment that's around you. Not having a clear idea of where your next 15 minutes will take you would normally leave the average hiker feeling a bit lost. But when you are taking a guided hike with Yoho Adventures, you can leave that feeling at base camp and let your senses take over because you are in the experienced hands of our guides.
In the alpine wilderness of the West Chilcotin in British Columbia, the staging grounds for our Canadian Hiking Vacation, there are no trails. Its pure wilderness travel and that's the way we like it. As most of our guided hiking tours, British Columbia is geared toward the active traveler and people that love hiking and the great outdoors, most of our guests are curious and keen to experience something a little different from the usual hiking on poled trails and well-defined tracks.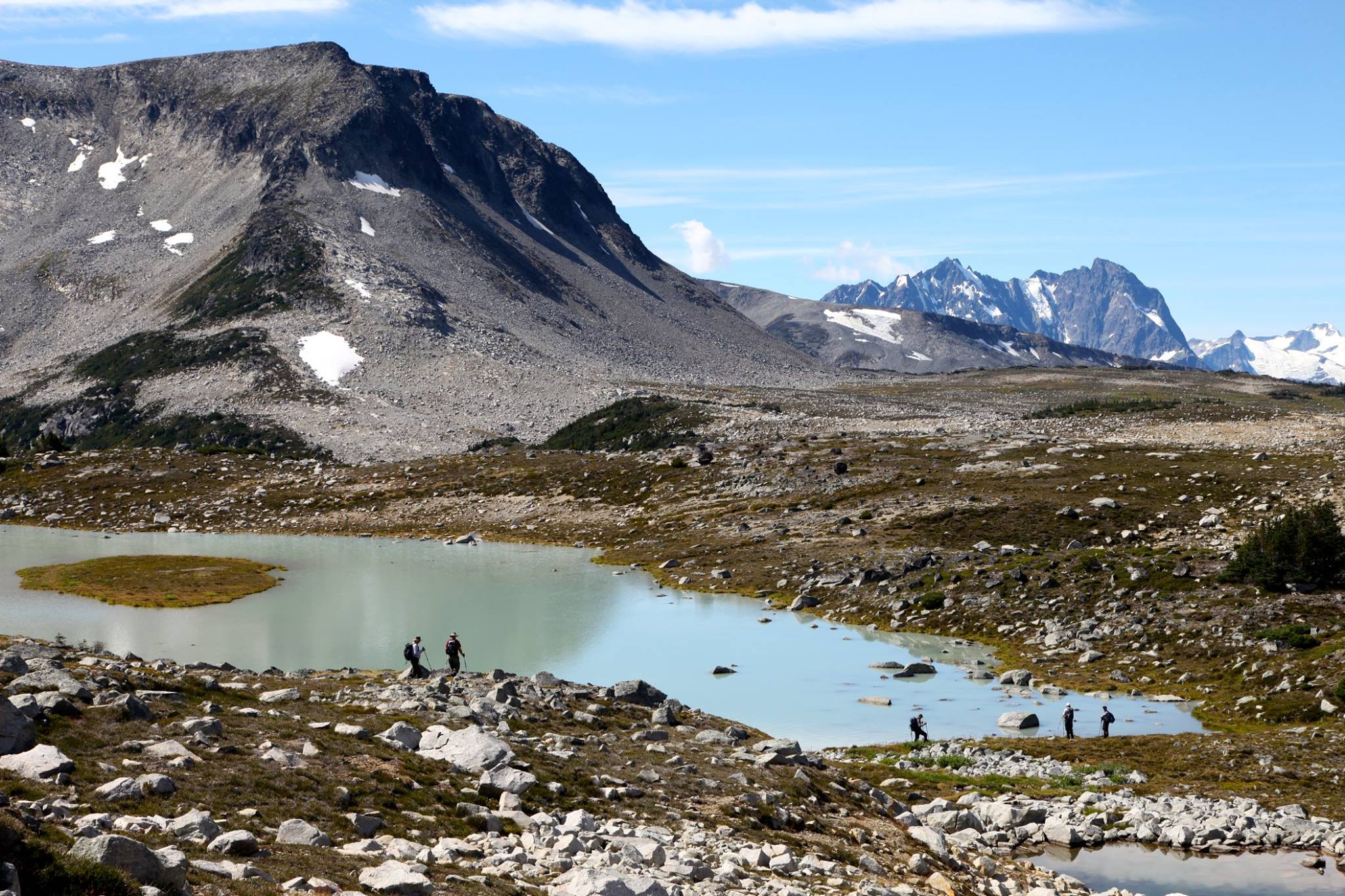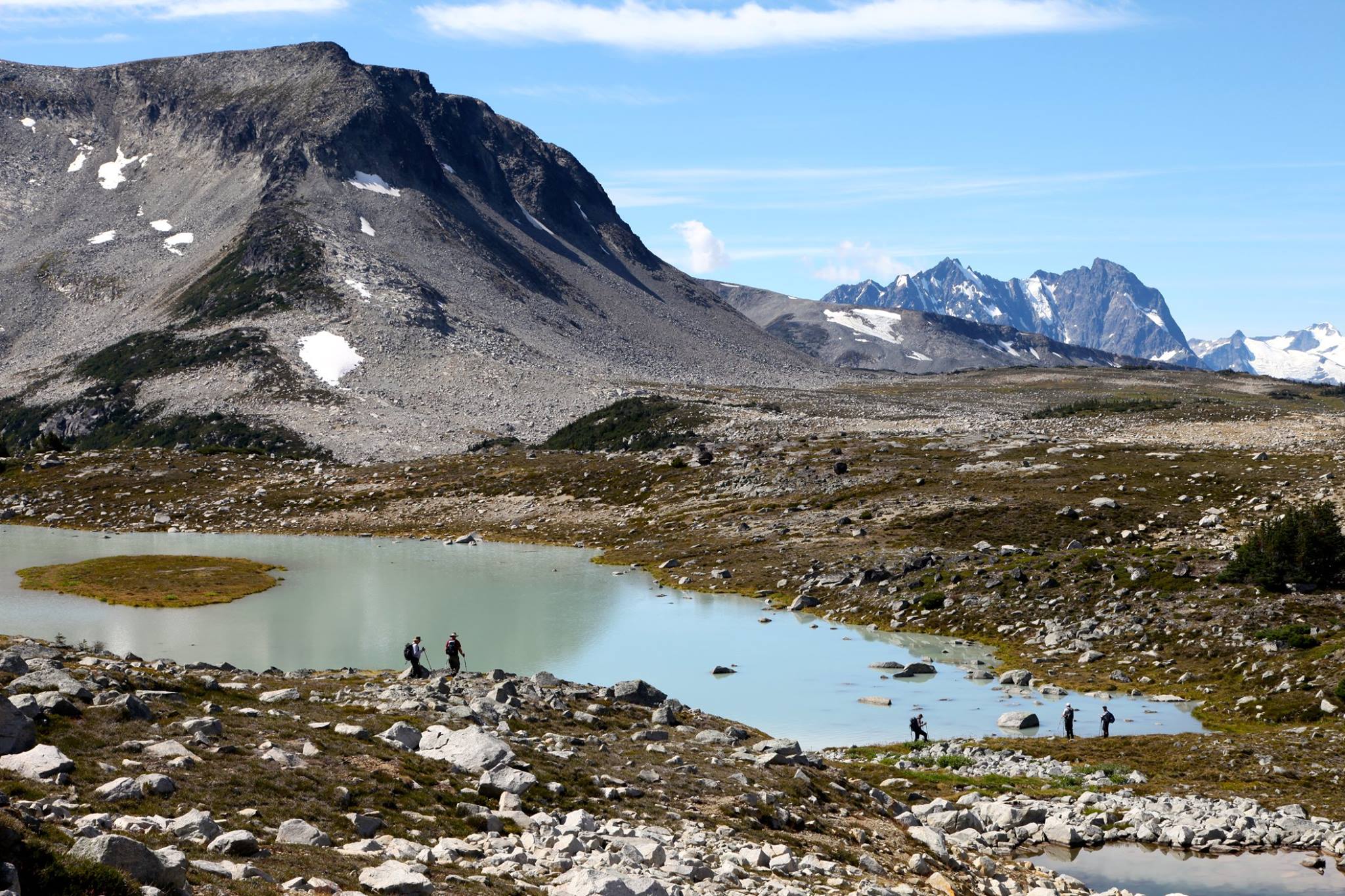 Situated in the backcountry alpine wilderness of the Charlotte Alplands, in the Central Coast Mountains, lies an area we've discovered that offers some of the best alpine hiking in BC. It also comes with its challenges, as hiking off trail requires a sturdy foot and good focus. These guided hiking trips Canada allow guests to step outside their comfort zone a little, and trust in the flow and pace of their wilderness guides. Wilderness travel in these parts of the British Columbia backcountry ventures through terrain ranging from soft alpine meadows to wet mossy tarns and includes stream crossings, rocks, and scree along with larger boulders further up the ridgelines and peaks. The challenge is up to the level you feel like achieving on any given day on our Canadian hiking vacation.
Wilderness travel on a Yoho Adventure's Canadian hiking adventure offers guests the unique experience of hiking off trail, away from man-made paths while encouraging each person to tune in deeper to their senses and rely on skills that otherwise lay dormant when following a track.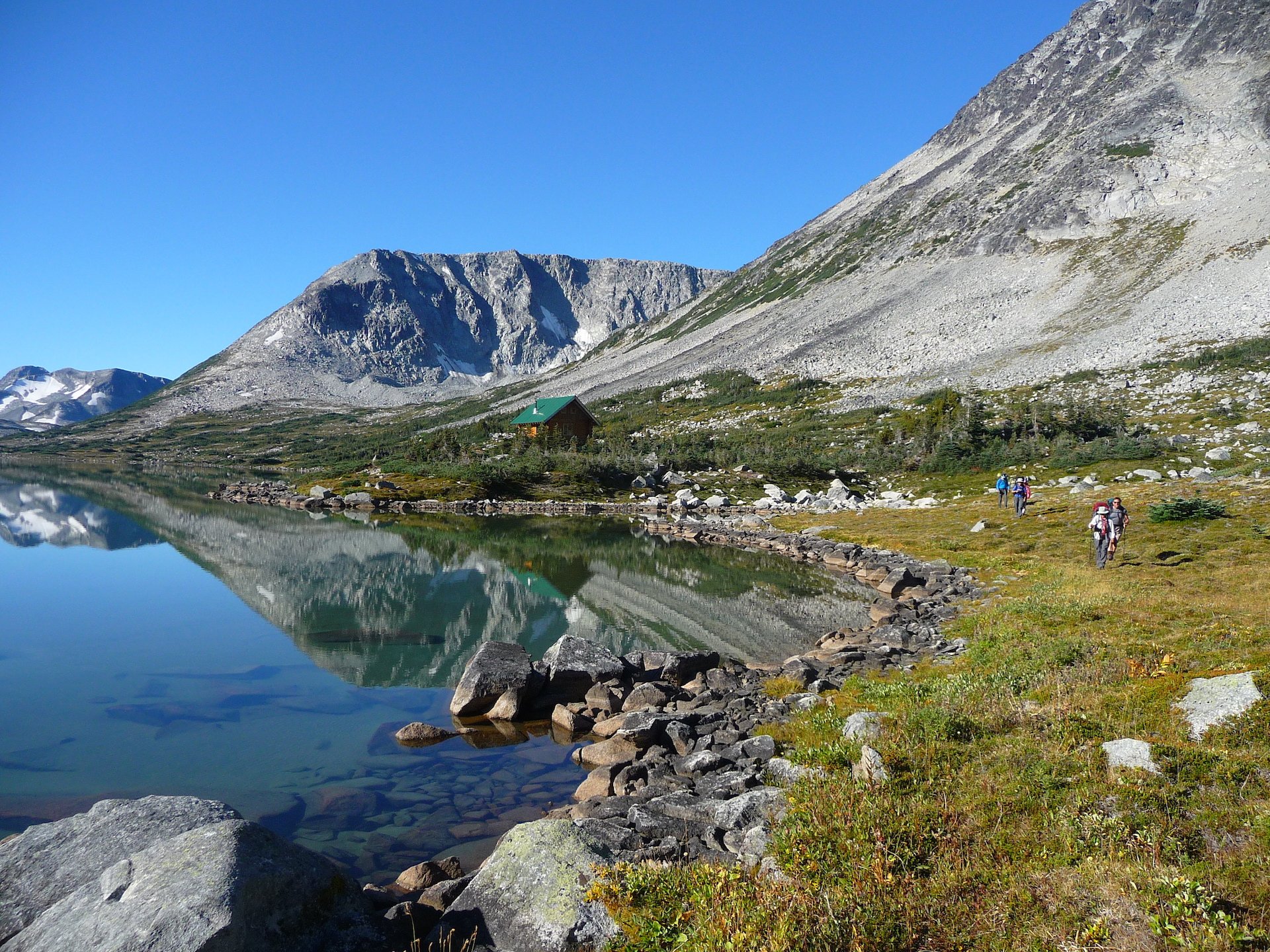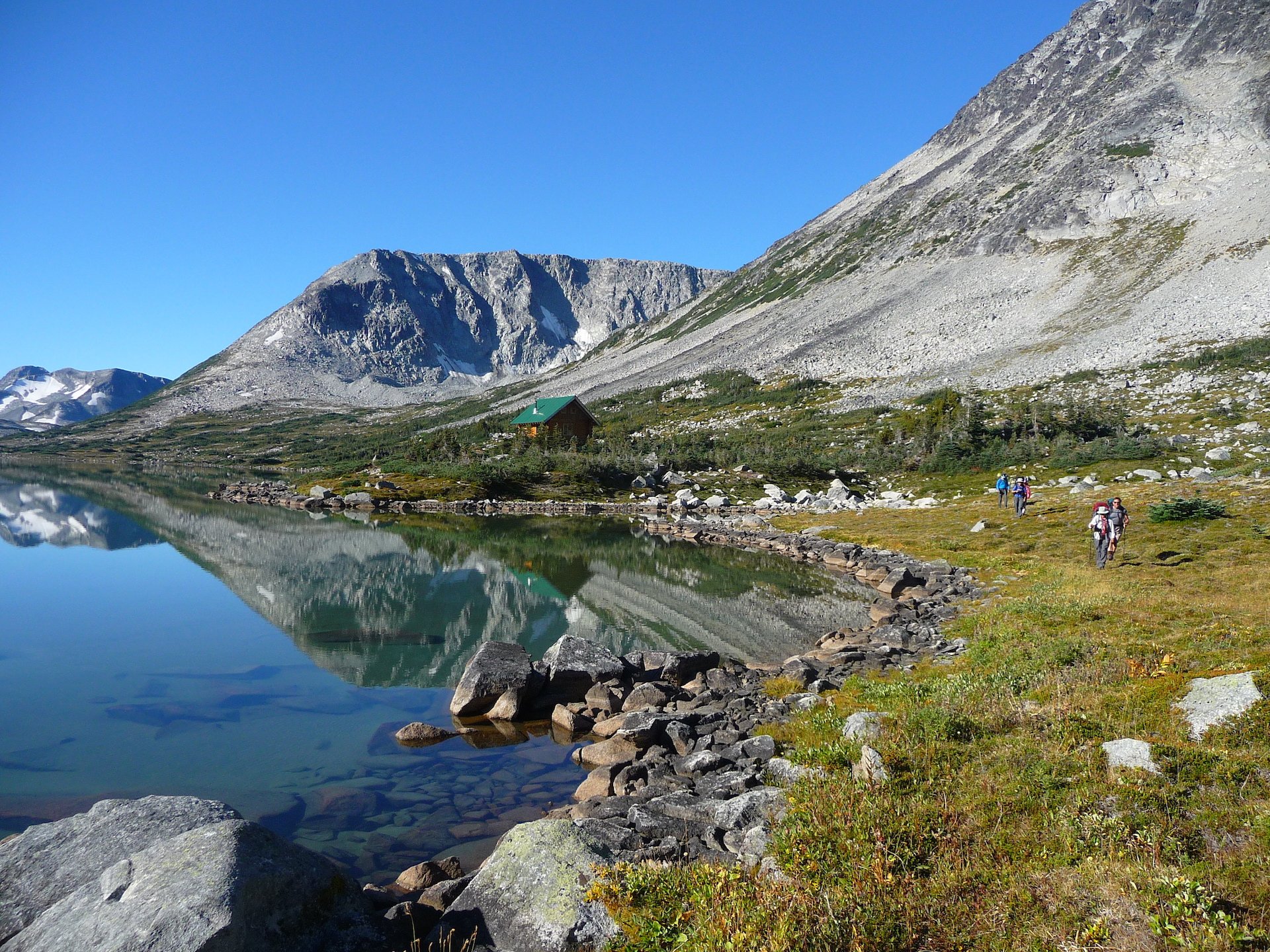 Hiking off trail doesn't necessarily mean its harder to do, but it does require you to focus more and be open to a challenge. While the likelihood of challenge is greater when hiking off trail, there is also a much greater sense of reward and achievement at the end of each day. Learning to read the landscape ahead of you, and how to pick out certain obstacles that may hinder your pace or prove to be difficult to maneuver over or around is a critical skill. Deciding to head in a direction to overcome certain features such as a boggy meadow, or some alpine scrub that would take a lot more time to push through can be immensely satisfying when you realize how much time and effort you have saved yourself or your hiking partners.
Fortunately, the Yoho Adventures team has done the hard yards for us including the bushwhacking, stumbling, and swearing of all sorts!  So even when mistakes are made by our novice hikers, our experienced and patient Yoho guides have it under control. With many years of wilderness travel around the world and an untold number of hikes through much of the remote area where our Canadian hiking vacations unfold, we've discovered the best and most pleasant routes to help influence and guide our guests on their own inspiring and breathtaking discovery hikes in this BC Wilderness.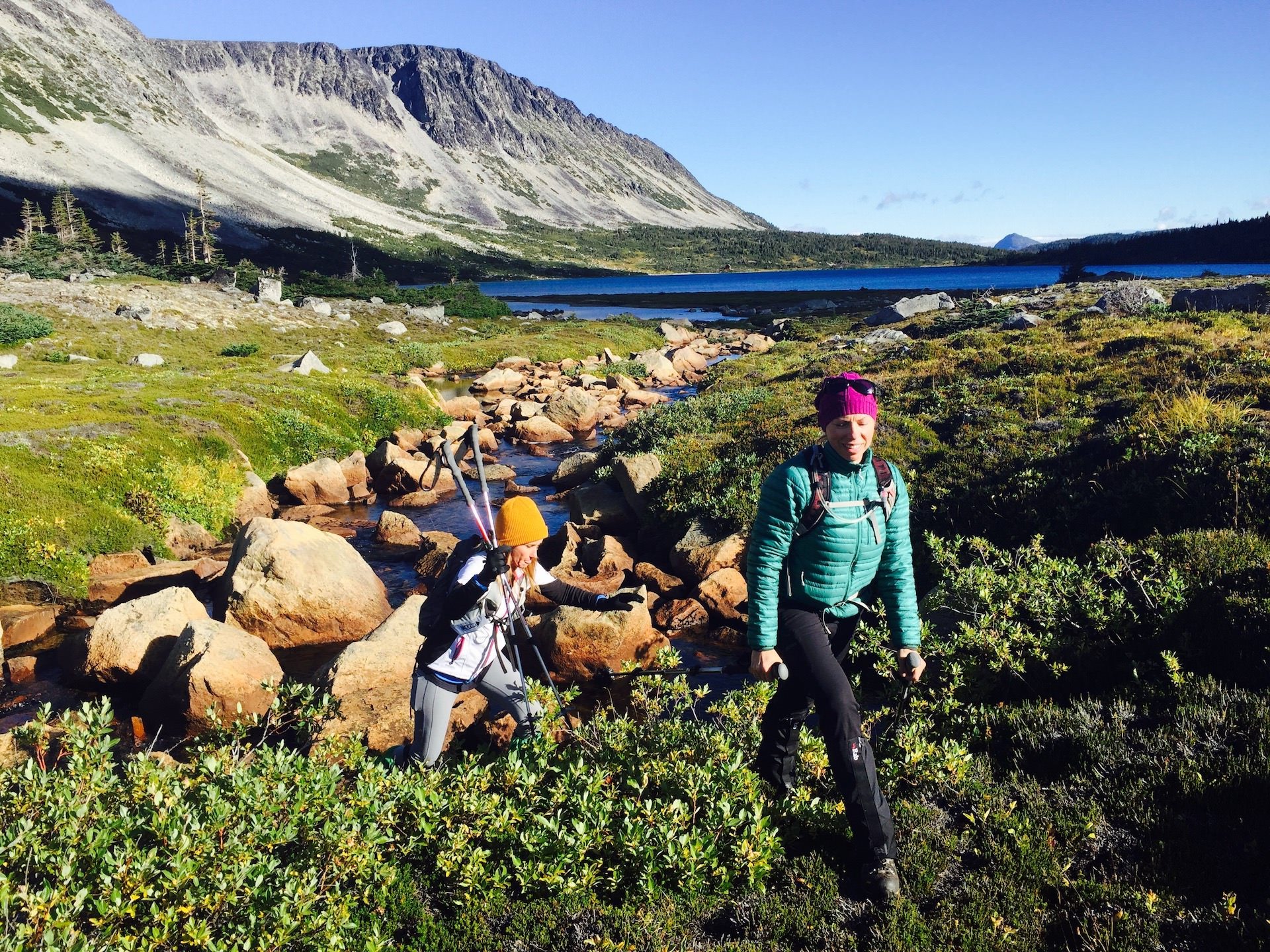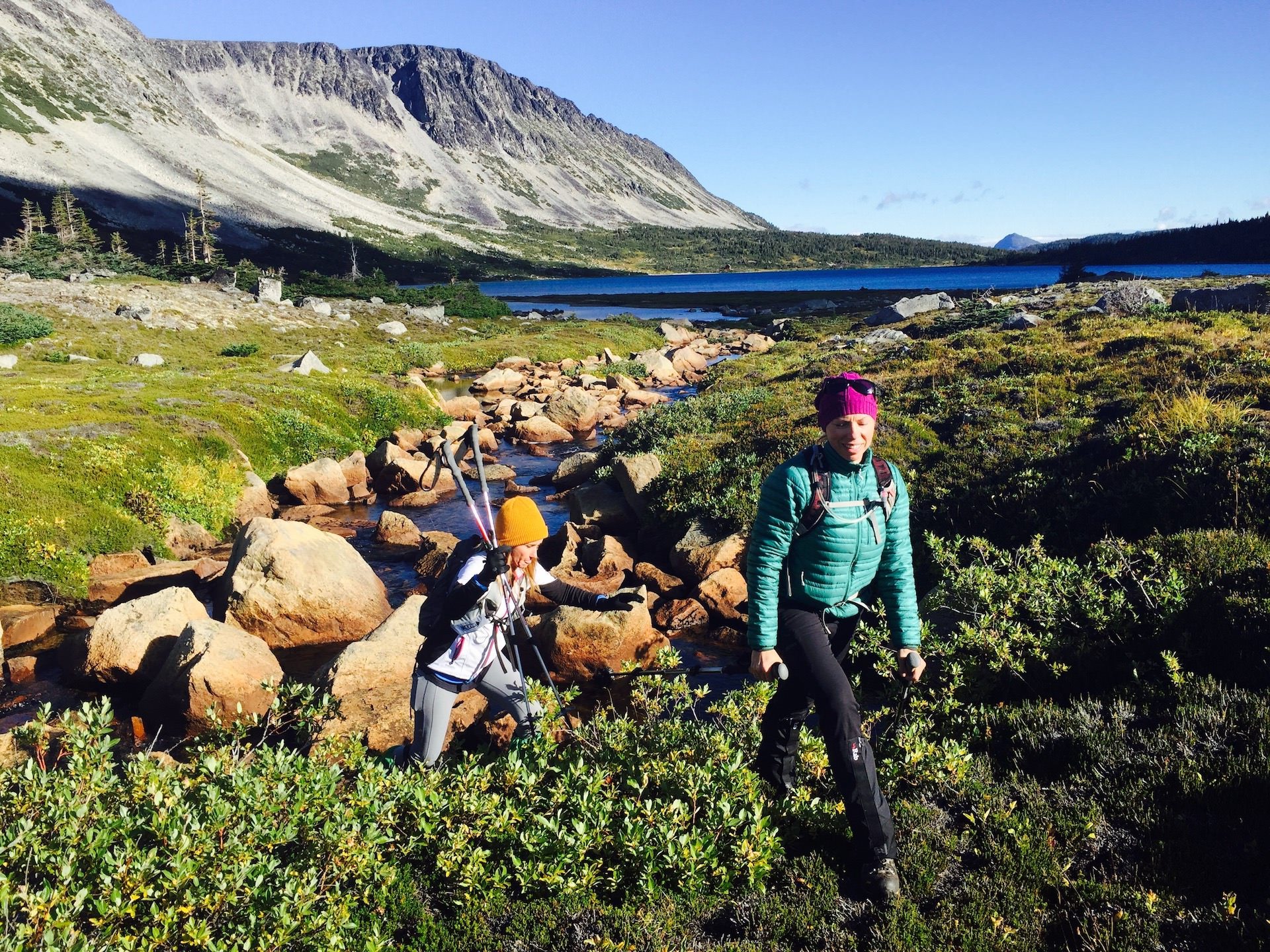 Our hiking tours, British Columbia allow hikers to step into a new experience of hiking with the safety and comfort of wilderness guides showing and teaching them new skills. Spending time out in the wilderness far from civilization allows you to understand and rely on your human senses and skills that lie innately within each of us.
"It's interesting to see how lost or confused people get when we're only 10 minutes from our backcountry cabin base. However, within a day or two it's even more amazing people begin to understand landscapes and terrain surrounding them, " say's Cristina, one of the Yoho co-founders and guides. "Our guests are encouraged to offer their input and suggested routes when on our guided hiking trips Canada, which allows them to be a part of how we as wilderness guides make decisions for the group and safety while traveling in the mountains. Our guests develop a greater respect for themselves and the nature that surrounds them, especially when working towards the rewards that are found when hiking in these pristine wilderness areas."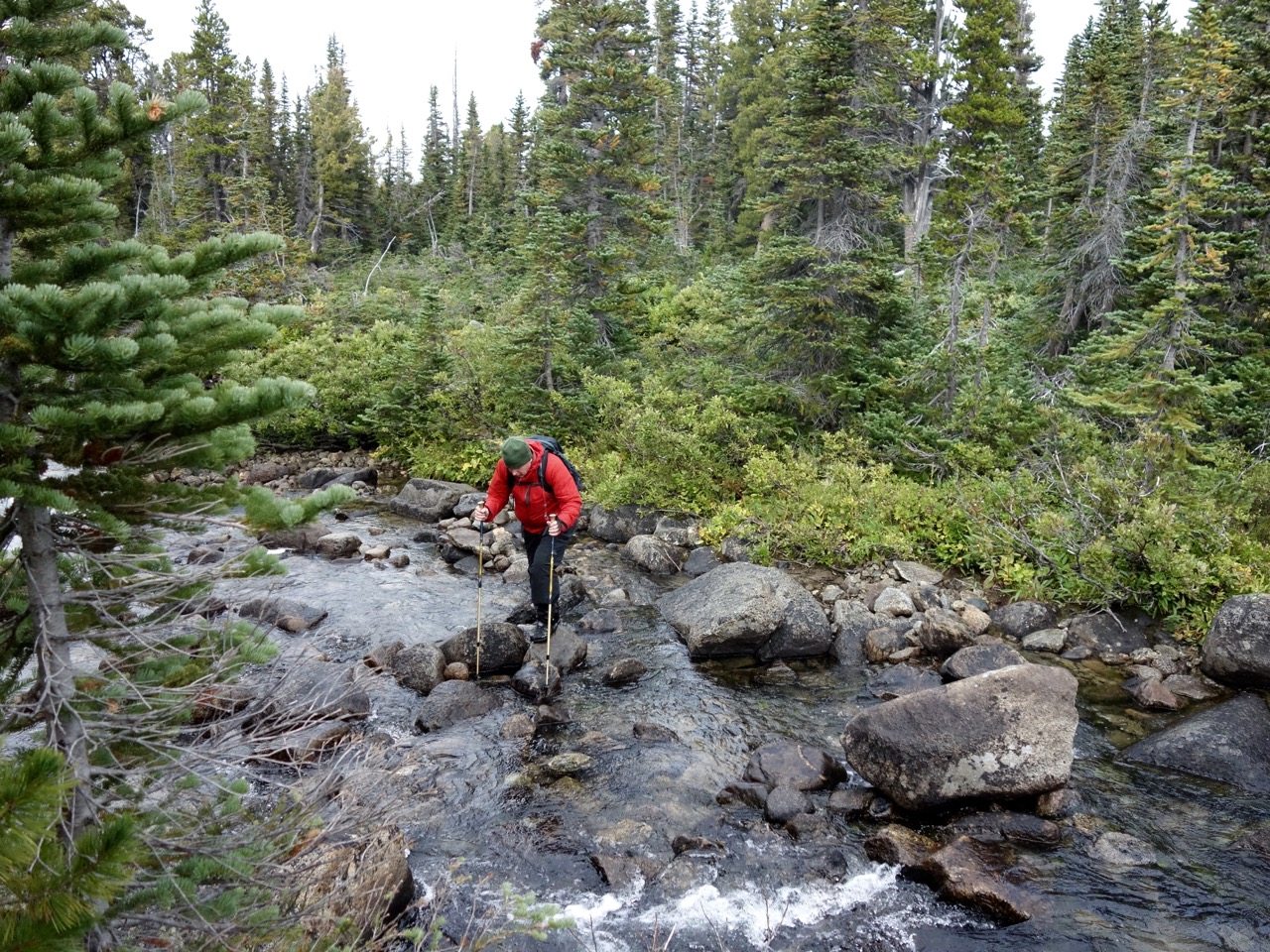 Another aspect of our Canadian hiking vacation is providing guests with opportunities to see untouched and pristine wilderness areas. These areas are impossible for the average hiker to access without a guide.
By joining our guided hiking trips Canada, you're investing in an experience that not only teaches you new skills but offers you the opportunity to step into some of British Columbia's most exclusive backcountry and some of the best hiking in Western Canada. Yoho Adventures is highly passionate about connecting people to the power of nature and wilderness. We do this in order to develop an understanding of the value and importance of these pristine areas. Reaching out of the way places comes at a cost that includes hiring float planes and professional wilderness guides. However, your experience in the wilds with Yoho Adventures will be the experience of a lifetime. It ranks as one of the most unique Canadian hiking vacations offered.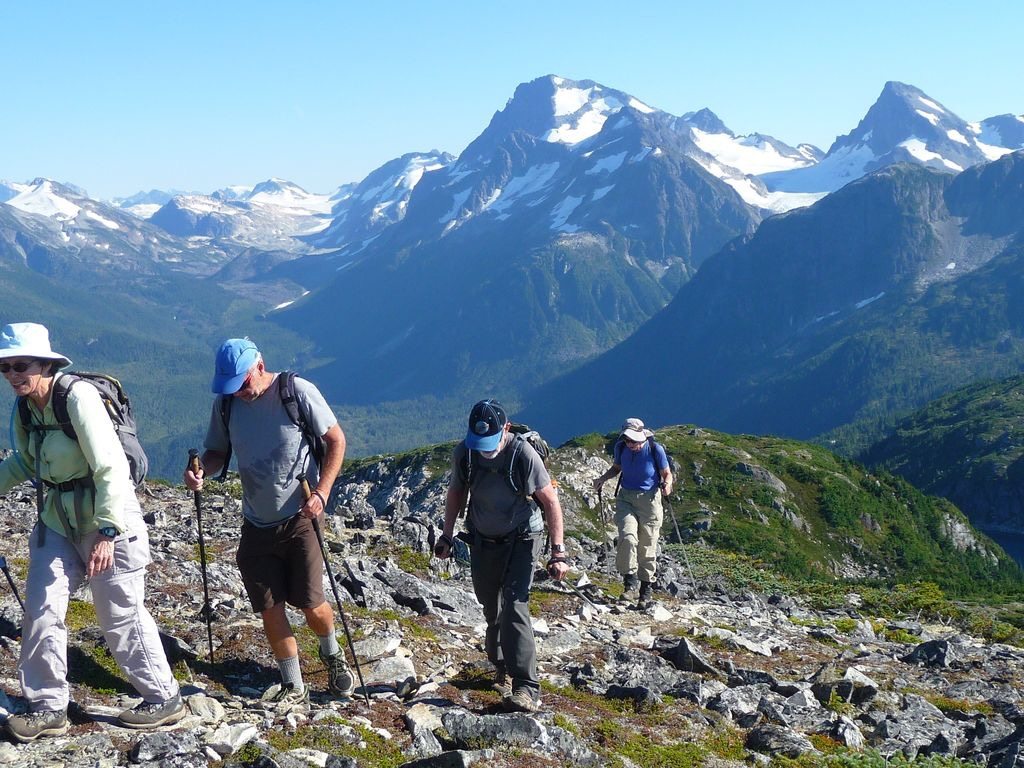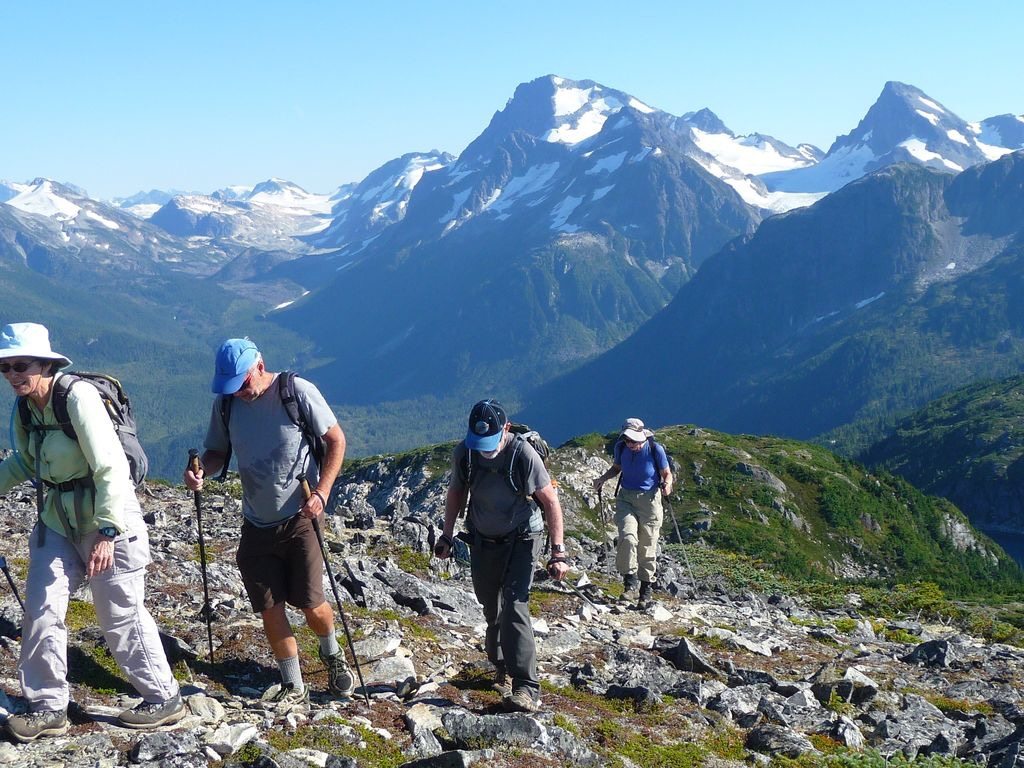 Our wilderness guides love sharing their passion for hiking off trail and through the real wilderness. We believe that being able to inspire outdoorsy people by showing them the feeling of tuning into their senses. As a result, they learn to use their instincts to discover unbelievable natural beauty is truly enriching.
To experience one of our unique Canadian Hiking Vacations contact the Yoho Adventures team and find out more details, about how you can join us off the trails.
View more information on our guided hiking trips British Columbia ranging from 5-Day & 7-Day Wilderness Experiences. 
August, September dates available | British Columbia
November – May dates available | New Zealand
0