Perhaps we're biased, or maybe spoiled is more like it — but the idea of experiencing a slice of true back country Canada brings visions of towering snow-capped mountains, glaciers, wildlife, stretches of wilderness and solitude. For most people visiting Western Canada, they may discover a bit of this on their Canadian holiday, but the perimeter of their exploring usually is confined by the popular tourist trails around Vancouver's lower mainland, Vancouver Island and Sea-to-Sky Country. Don't get us wrong — these areas have much to offer, but if only people could see past those popular boundaries they would discover the real British Columbia that lies just a step beyond when you experience hiking tours British Columbia.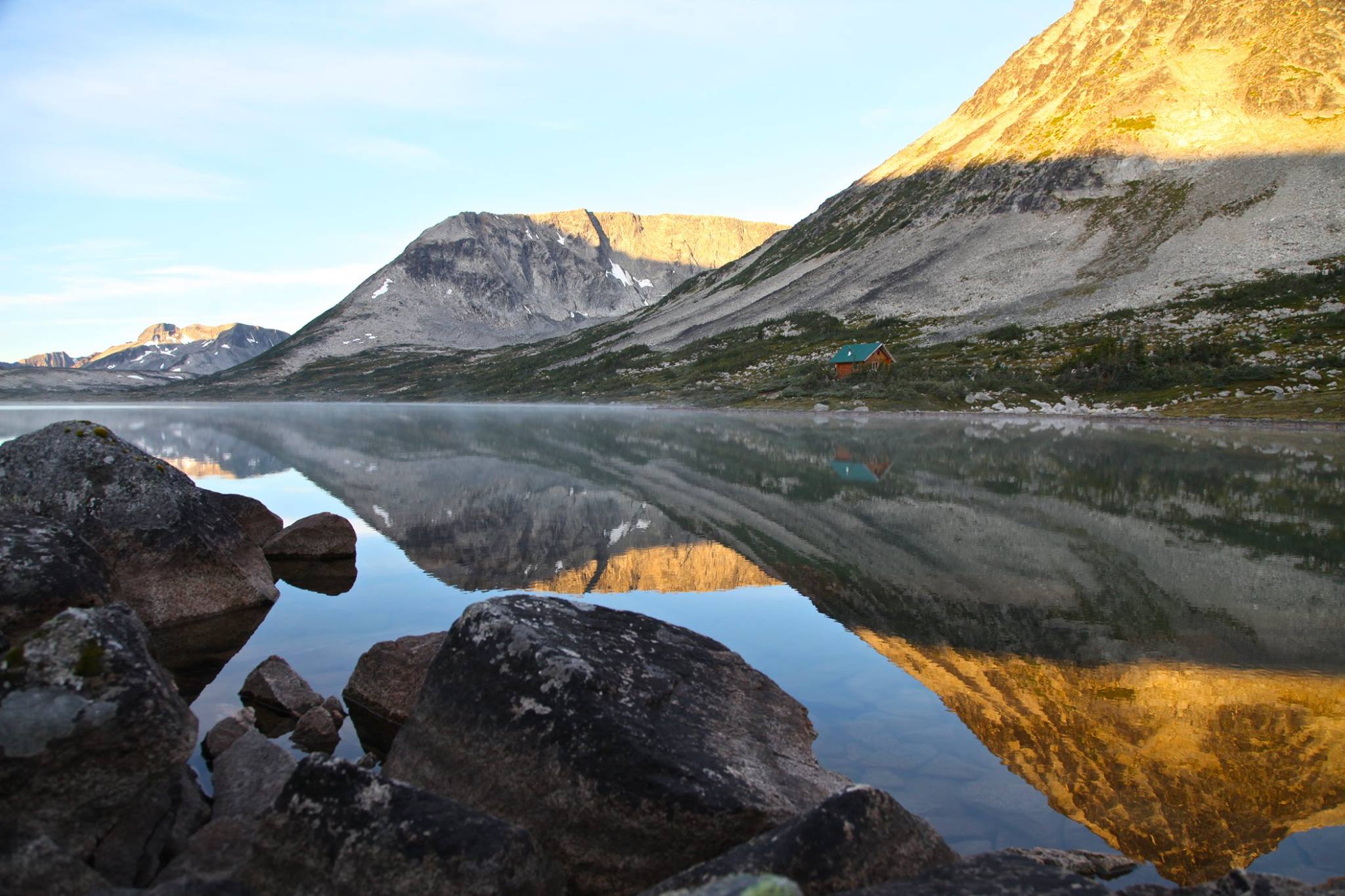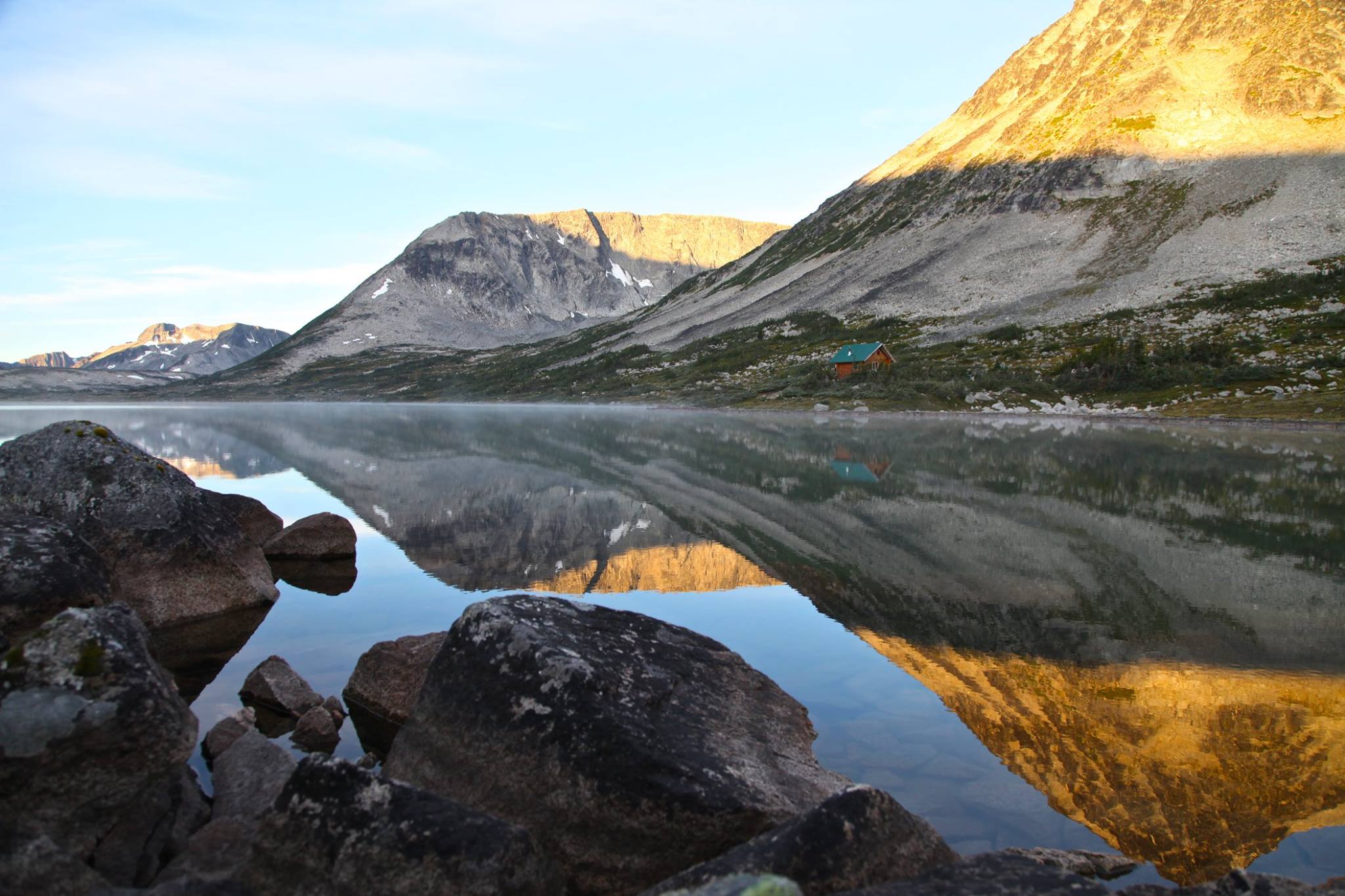 Those of us at Yoho Adventures founded our company on the idea of bringing people to the wild and remote areas of the Canadian wilderness for hiking tours British Columbia. We wanted to show our guests the places and areas that they would not likely venture to on their own. So in the early days, when we were exploring the options and vast wilderness areas of British Columbia and the Canadian Rockies, our hearts got set on this stunning region  of the Northwest — beyond the busy lower mainland area of Vancouver and the infamous Whistler area. We saw photos of vast expansive, untouched Canadian wilderness that drew our souls and thirst for the real British Columbia wilderness. Our curiosity led us to explore the remote reaches of the Cariboo Chilcotin Coast region, and so we set off to experience a land of grandiose landscapes and untamed wilderness stretching from the East Cariboo mountains to the fjords of the Pacific Coast range.
See Beyond Traditional Views Off-Trail with Yoho Adventures Hiking Tours British Columbia
This was a land that soon came to impress us with its untouched purity and the qualities we had dreamed of as backcountry travelers ourselves. Set in the mid-central area of British Columbia, north of Whistler, starting in the east by the Cariboo and Columbia Mountain ranges, and stretching as far to the west into the Pacific Coast range lies an impressive land with a vast diversity of landscapes — from rushing wild untamed river valleys to soaring ice plateaus, some of the largest outside the polar regions known as the Monarch Ice Fields. This big open rolling country gradually transforms when you are hiking on our hiking tours British Columbia to lush coastal rainforest teaming with rich native culture and wildlife.
It had adventure written all over it, and the best thing was about this place was that nobody else was there. Apart from the pioneers of the country and hardy locals who had worked in the deep Cariboo Chilcotin Wilderness, there were no big billboards nor hoards of tourists making their mark on the inspiring landscapes that lured us. It was an undeveloped playground waiting to be explored, and we were happy to do so with reverence and respect. A summer and many more thereafter had us meeting all types of interesting folk throughout the region, along with many long weeks of hiking, canoeing, exploring, and living life the way we love to live through true wilderness adventure experiences. Flying deep into the coast mountains to explore terrain that had never been hiked or seldom experienced by any living thing except for roaming wild caribou, wolves, wolverines , and perhaps the odd cowboy or First Nations back in the day. This set the backbone for our unique adventure experiences at Yoho and our hiking tours British Columbia.
The time spent in this area developed in us a deep connection to the magic and purity this region has to offer, and has instilled in us a passion for the untamed raw beauty which is what in large part British Columbia is known for. Its the real BC we had dreamed of experiencing. The people of the Cariboo Chilcotin Coast call this place "The Land Without Limits," and it really does deliver on its name.
The region is in its in its early days of being discovered for the new era of eco and adventure tourism, from its previous history of gold rush, hunting and fishing. Yoho Adventures has been entrusted with sharing its raw impressive beauty and adventure options for many years, for those willing to experience the Real BC. Those who have joined us have all said our trips have been "The Adventure of a lifetime", a "True Canadian Adventure" and have left British Columbia with a slice of this land and a new found respect and awe for its raw beauty forever in their hearts.
Adventure tourism has only just begun to offer guests a true Canadian adventure experience in this region. Guests can take in all their dreams of viewing grizzly bears, flying in float planes, hiking in the true backcountry, fishing in remote alpine lakes, searching for gold, learning native cultural history and exploring the fjords of the Great Bear Rainforest and much more. Its just a step north of Whistler and the bustling hoards of people following the tourists trails.
Yoho Adventures offers these adventurous souls a chance to experience the real British Columbia by combining some of the best that The Cariboo Chilcotin Coast has to offer, to ensure a true wilderness experience with the use of the best local operators in the area. Take a step into the wild side of BC with us, you will fall in love.
Check out our popular Coast Mountain Getaway Trip.
0